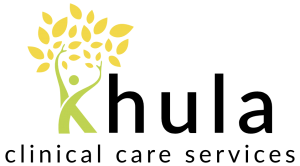 Welcome to the Khula Family
Let's take this journey together
"Khula" is the Zulu word for " Thrive" and we believe in empowering our patients to thrive and for their health to flourish, so they can be the best version of themselves in their professional, personal, and family lives. We have assembled a team of specialists who are experts in our field of work, to ensure that you receive the care and support you need.
We pride ourselves in understanding your every need to help you live a better, healthier, and quality-filled life. As your confidantes, we would like to assure you that you are in good hands; hands that will guide and support you through every part of this journey.
Should you need more information about what the programme offers, please contact us at the numbers on the back of this information pack.
We have also included a wallet card for you to keep on your person at all times in case of emergencies, or if you just need a listening ear or a helping hand. Remember to log into your e|Care platform, profile yourself and gain access to a range of information and medical advice.We look forward to helping you grow and being there for you every step of the way.
Khula Clinical Care Services
We are in proud partnership with